Durability of Reinforced Concrete Structures
2020 | ISBN: 9780367278380
English | 149 pages
PDF | 14 MB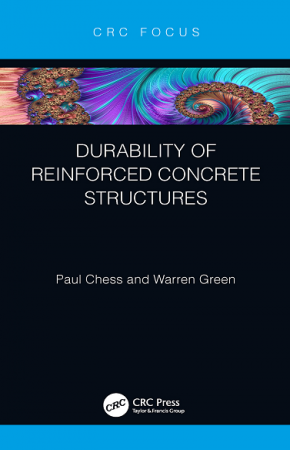 Reinforced concrete structures corrode as they age, with significant financial implications, but it is not immediately clear why some are more durable than others. This book looks at the mechanisms for corrosion and how corrosion engineering can be used for these problems to be minimized in future projects. Several different examples of reinforced concrete structures with corrosion problems are described and the various life enhancement solutions considered and applied are discussed. The book includes a chapter on the effectiveness of corrosion monitoring techniques and questions why the reality is at odds with current theory and standards.
Specialist contractors, consultants and owners of corrosion damaged structures will find this an extremely useful resource. It will also be a valuable reference for students at postgraduate level.
CODE
http://nitroflare.com/view/CD08C8E190D4E06/Sanet.st_DurabilityReinforcedConcreteStructures.pdf
https://rapidgator.net/file/6b48deea5bef2b564524949e067ca0a3/Sanet.st_DurabilityReinforcedConcreteStructures.pdf.html
http://katfile.com/fcn1c2106k30/Sanet.st_DurabilityReinforcedConcreteStructures.pdf.html
Earthquake Engineering for Concrete Dams: Analysis, Design, and Evaluation
English | ISBN: 1119056039
2020 | 320 pages
PDF | 23 MB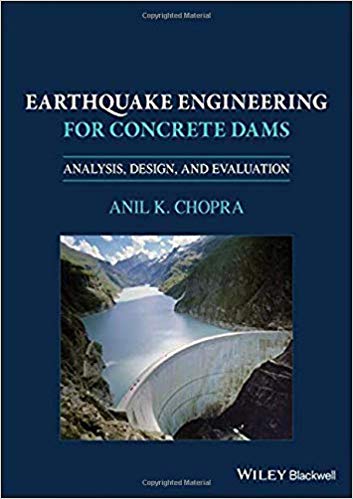 A comprehensive guide to modern-day methods for earthquake engineering of concrete dams
Earthquake analysis and design of concrete dams has progressed from static force methods based on seismic coefficients to modern procedures that are based on the dynamics of dam–water–foundation systems. Earthquake Engineering for Concrete Dams offers a comprehensive, integrated view of this progress over the last fifty years. The book offers an understanding of the limitations of the various methods of dynamic analysis used in practice and develops modern methods that overcome these limitations.
This important book:
Develops procedures for dynamic analysis of two-dimensional and three-dimensional models of concrete dams
Identifies system parameters that influence their response
Demonstrates the effects of dam–water–foundation interaction on earthquake response
Identifies factors that must be included in earthquake analysis of concrete dams
Examines design earthquakes as defined by various regulatory bodies and organizations
Presents modern methods for establishing design spectra and selecting ground motions
Illustrates application of dynamic analysis procedures to the design of new dams and safety evaluation of existing dams.
Written for graduate students, researchers, and professional engineers, Earthquake Engineering for Concrete Dams offers a comprehensive view of the current procedures and methods for seismic analysis, design, and safety evaluation of concrete dams.
CODE
http://nitroflare.com/view/6C636B92381F89F/sanet_st_1119056039.pdf
http://rapidgator.net/file/1d7df7f0a0536dc184df3fe36dd03327/sanet_st_1119056039.pdf.html