Asvic AviCAD Pro 2019 (30 days Trial)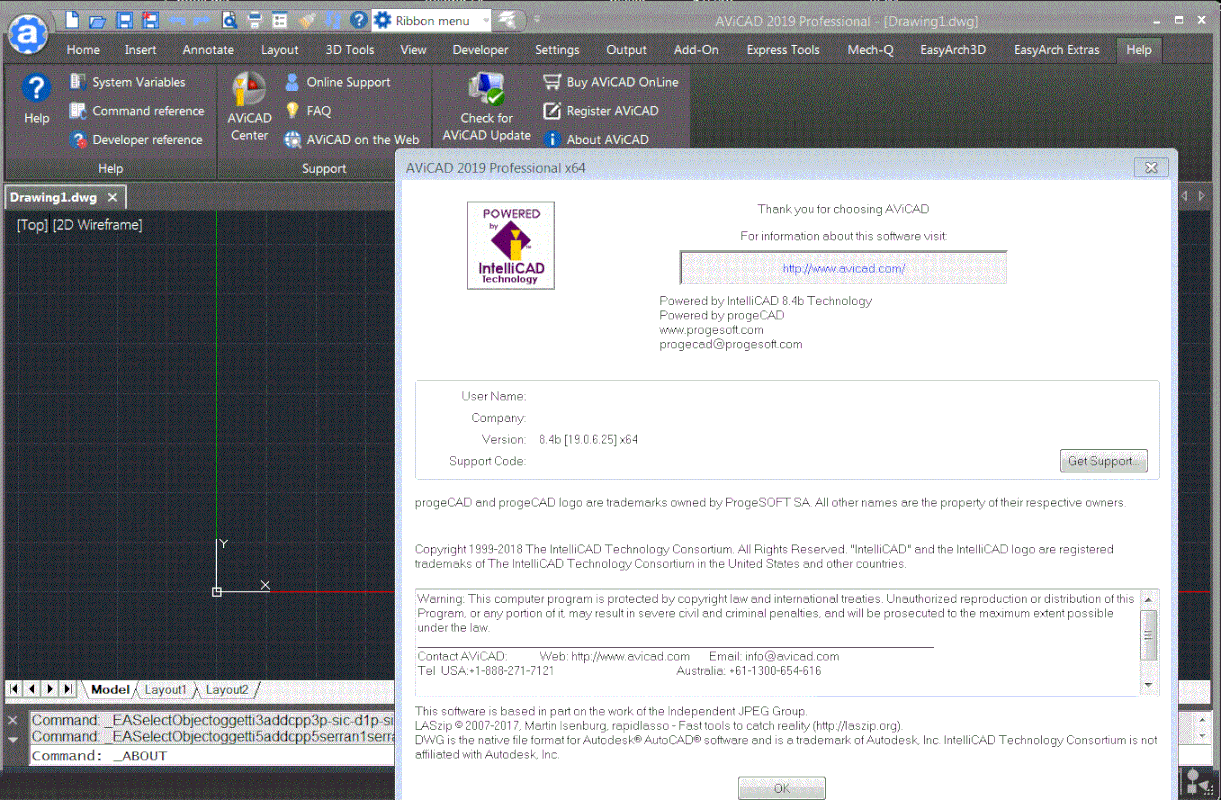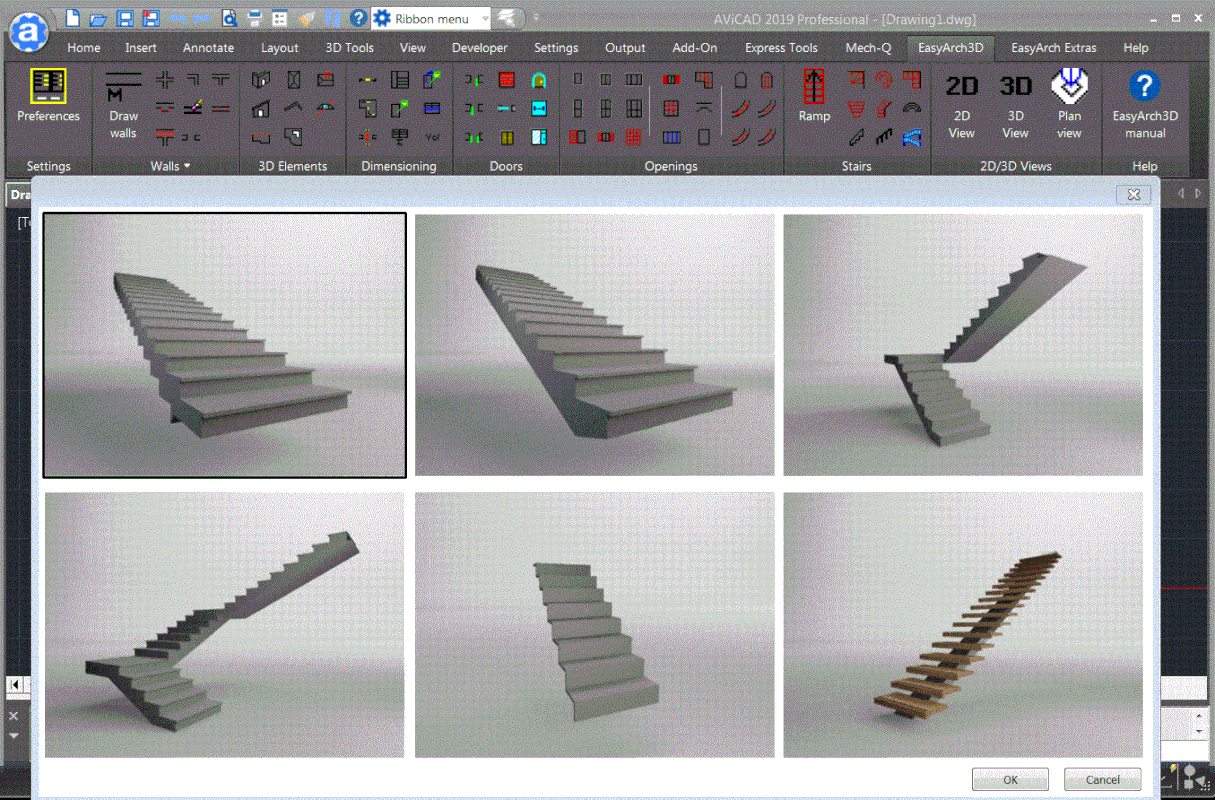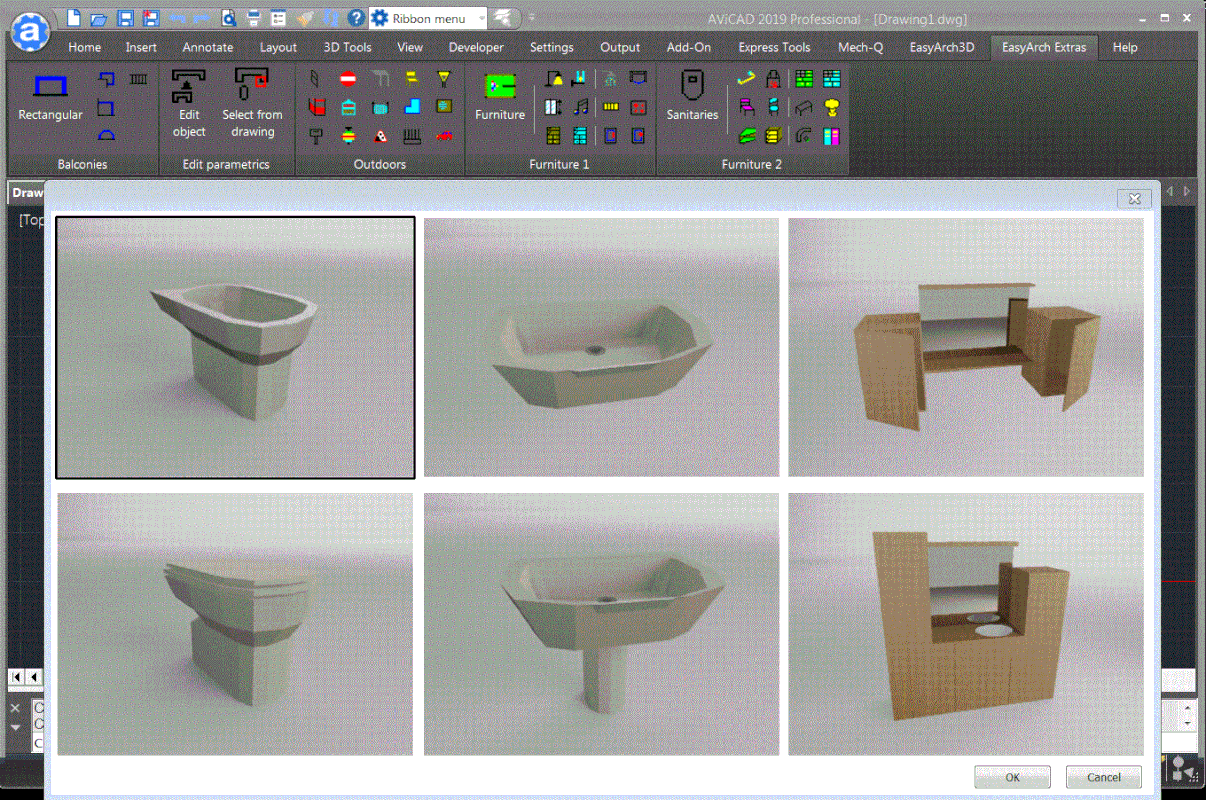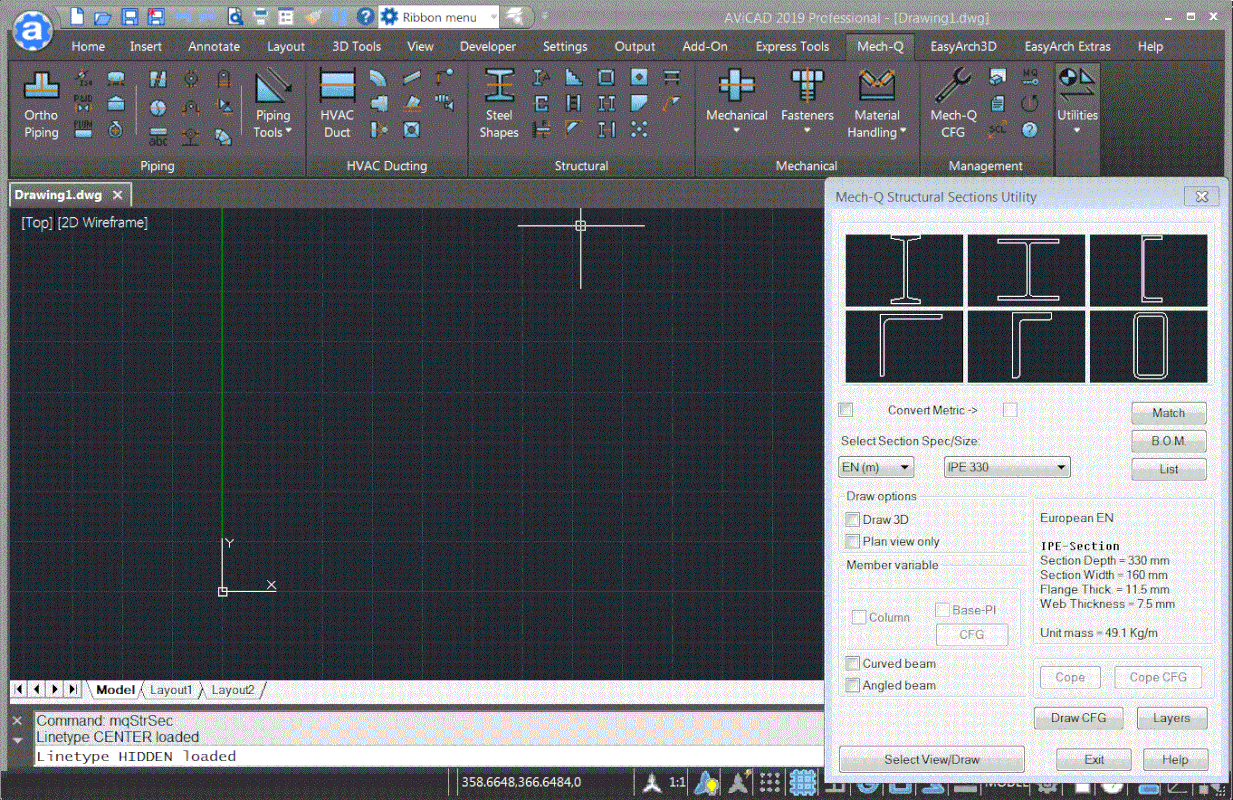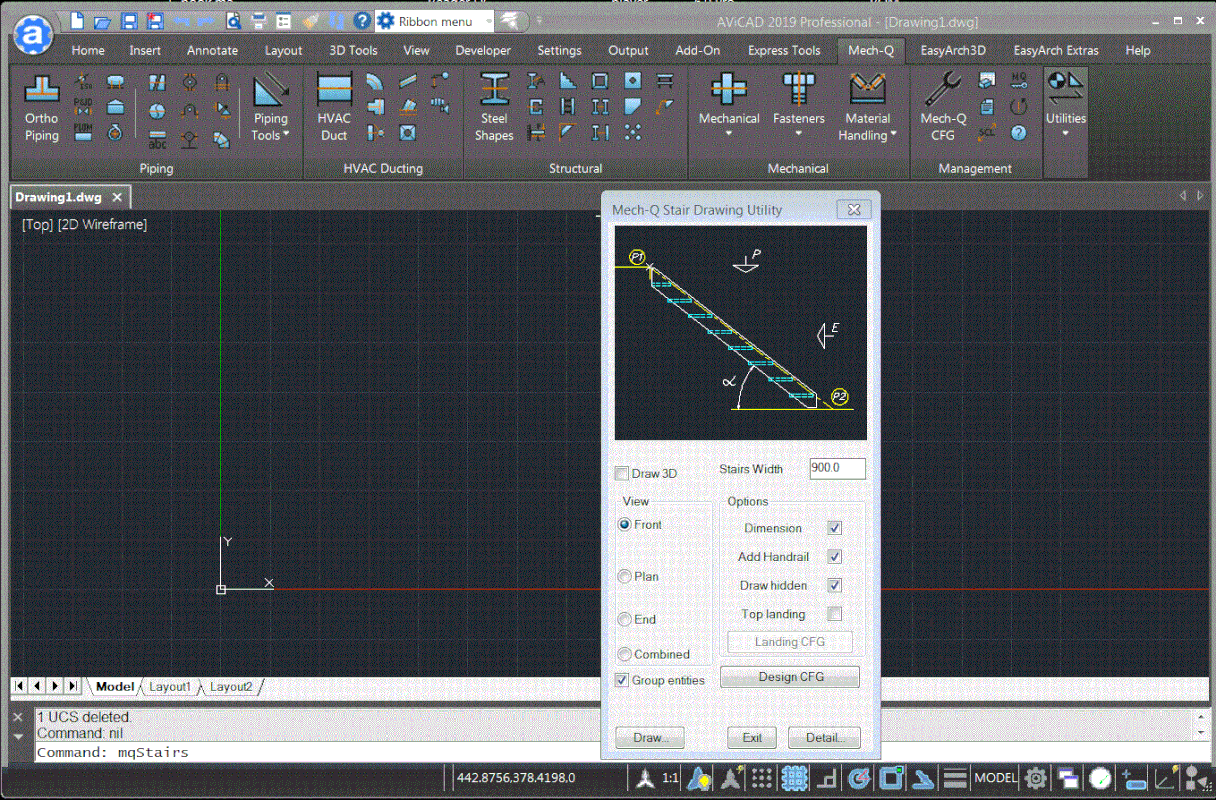 Minimum Requirements
Microsoft Windows® XP, Windows® Vista, Windows 7®, Windows 8® or Windows 8.1® or Windows 10® - 32 or 64 Bit
Intel Pentium® IV or AMD equivalent. Anyway more powerful processors are strongly recommended.
2 GB RAM (minimum recommended)
4 GB of hard disk space
Nothing to learn, if you are AutoCAD® users
Works natively with DWG! Fully compatible with AutoCAD® without conversion
Packed with Mechanical & Architectural Tools ?Mech-Q Engineering Apps included
Create architectural layouts in a flash with the EasyArch parametric plug-in
Export to Google Earth®
25.000 blocks ready to use + customizable blocks manager
Import/Export - STEP, IGES, PDF, 3D PDF, DWF, 3DS, DAE, LWO, POV, Maya, OBJ, BMP, JPG, WMF, EMF, SVG
The Mech-Q Mechanical software module includes a comprehensive range of mechanical symbols, fasteners, gears, material handling items (conveyor rolls, sprockets, trajectory..), springs, shafts...
The Mech-Q Piping Pro software module: 2d/3d Othogonal, Isometric & P&ID - Includes a huge range of pipe, fittings, flanges and valves. Welded, flanged, threaded, screwed, ductile iron & cast iron, "Victaulic", PVC... and several other piping systems. The module is equipped with features like: Auto-BOM..
The Mech-Q HVAC Ducting software module - 2D & 3D Ducting made easy. Rectangular, round and flat oval. Several Duct and Duct fittings included: Duct bends, transitions, tees & wyes, offsets, branches, dampers, diffusers, flexible duct. With Auto-BOM and Auto-Labelling.
The Mech-Q Structural Pro software module is utilised for the drawing of structural steel drawings. It includes steel shapes from around the world, Draw beams & columns with ease, beam-connections, stairs, ladders, bracing, hand railing, frames, welding symbols, beam loading designer...
CODE
http://www.avicad.com/dloads/AviCADPro2019-64.exe
http://www.avicad.com/dloads/AviCADPro2019-32.exe